Hit Parade 1-50
Hit Parade 51-100
Hit Parade 101-150
Hit Parade 151-200

Performers Database

What's new
Medley Midi

Disco Bands

70's Charts

Disco Gifs

Links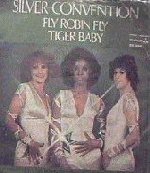 Fly Robin fly by Silver Convention 1975
Probably a little guinnes : only six words in five minutes song! (Fly Robin fly, up up to the sky). I have it on 45 (Durium 1975) and 33 Silver Convention - Silver convention (Durium 1975)

LYRICS :
Fly Robin fly
Fly Robin fly
Fly Robin fly
Up up to the sky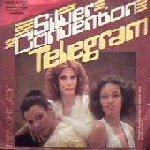 Get up and boogie by Silver Convention 1976. Hard to find track. I have it on CD Disco Inferno 2 (Wea 1993)Silver Convention
A brief Biography:
This studio group was created by Munich-based producers Silvester Levay and Michael Kunze. After scoring a UK hit in 1975 with 'Save Me', they went on to reach number 1 in the USA with 'Fly, Robin, Fly'. The international fame persuaded the duo to audition some female singers to adopt the Silver Convention name and the lucky trio were Linda Thompson (ex-Les Humphries Singers), Ramona Wulf (formerly a solo artist) and Penny McLean. This 'second generation' Silver Convention
proved more than a match for their anonymous studio counterparts and achieved transatlantic Top 10 success with the infectious 'Get Up And Boogie (That's Right)', one of the most distinctive disco numbers of the period. A significant line-upchange followed with the departure of Thompson, replaced by Rhonda Heath. Further minor hits followed until the group quietly disbanded in the late 70s.

German duo Michael Kunze and Silvester Levay released "Save me" in 1974 on the Magnet label, as a DJ promo as "Silver Bird". The single was an early disco success in the UK and the track was released commercially as by "Silver Convention". Three German girls were added to complete the line-up. Further single releases in the US did extremely well, the disco classics "Fly, Robin, Fly" and "Get up and boogie" conbined infectious disco beats with whirling violins. Later singles fared less well, but are just as worth while, like "San Francisco Hustle" and "Tiger baby". But other releases are just downright tacky cheese, like "Thank you Mr DJ" and "Dancing in the aisles". So be selective...
Other LP Covers :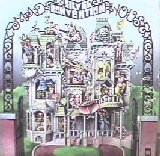 MAD HOUSE - 1974 - Midland International BLK1-1824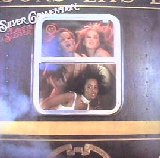 A LOVE IN A SLEEPER - 1978 - Jupiter Records 90448

SUGGESTED DISCOGRAPHY
| | |
| --- | --- |
| | Save me (Midland Int LP, 1975) |
| | Silver Convention (Magnet LP, 1976) |
| | Madhouse (Magnet LP, 1976) |
| | Golden Girls (Magnet LP, 1977) |
| | |
| --- | --- |
| | Save me (Magnet, 1974) |
| | Fly, Robin, Fly (Magnet, 1975) |
| | Get up and boogie (Magnet, 1976) |
| | Tiger baby (Magnet, 1976) |
| | No no Joe (Magnet, 1976) |
| | Dancing in the aisles (take me higher) (Magnet, 1976) |
| | Telegram (Magnet, 1977) |
| | There's always another girl (Magnet, 1977) |
| | Spend the night with me (Magnet, 1978) |