Hit Parade 1-50
Hit Parade 51-100
Hit Parade 101-150
Hit Parade 151-200

Performers Database

What's new
Medley Midi

Disco Bands

70's Charts

Disco Gifs

Seventies Dance Music Page is on line since 15 February 1996. I have compiled an "Hit parade" of my preferred disco songs, providing Lp Covers, RealAudio Clips and collecting Lyrics and Midi files from the net. It has been a great success, with more than 4.800.000 new visitors since April 1997.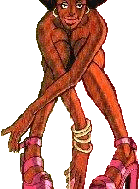 Now the page is improved and using the left navigation bar you can surf my Hit parade (now splitted in 4 sections). For each songs you can watch to Lp cover and other infos, by clicking on the song name. Each band has a description and information and, finally, a suggested discography. We are compiling a database of Bands actually playing Seventies Disco Music all around the world.The 70's Charts section offers the charts of the period 1970-1979, and you can listen to the chart song, if present in my hit parade. If you don't want to follow my personal Hit Parade check the Alphabetical Performers Database, easy and fast way to found artist/bands/performers of the disco era.
I just started a new section, guitar/bass/chords. If you want to build your "Disco page", a Gif gallery is available for download. Finally, if you didn't find what you were looking for, check the Links page.

If you are a Star Trek fan or interested in my other web pages, check the Izan Home Page.
Copyright 1996-2010 Andrea Izzotti